Company information
HOME > Company information
From the inauguration to the present and after our four stages,
We are always at the forefront of the real estate industry.
The 1st stage started with the objective of solving the problem of financial institutions from real estate.
In the subsequent 2nd stage,Through real estate asset management functions, we contributed to mid- to long-term asset formation.
In the 3rd stage that follows, we develop business according to changes in how the real estate is used through CRE (Corporate Real Estate) consulting.
And as a 4th stage,We are now entering a new growth phase.
Company Profile
Company name
MAX-REALTY INC.
Location
2-4-2 Nagatacho, Chiyoda-ku, Tokyo 100-0014, Japan
Representatives
Representative Director and President
Hideo Karashima

Representative Executive Director
Yasumasa Kai
Establishment date
November 1, 2002
Capital
150 million yen
Shareholders
XYMAX Corporation, Sumitomo Mitsui Banking Corporation
Licenses, registrations etc.
Building Lots and Building Transactions Business : License No. (4) 81574 issued by the Governor of Tokyo
Financial Instruments Business : License No. (kinsho) 1072 issued by the Director of the Kanto Local Finance Bureau (Type 2 Financial Instruments Business,
Investment Advisory/ Agency Business, Investment Management Business).
General Real Estate investment Advisory Business : Comprehensive - License No. 53
Number of executives and employees
62
Qualification holders
Real Estate Notary : 38 people
Association for Real Estate Securitization (ARES) Certified Master : 15 people
Organization chart
(As of April 1, 2019)
Access
XYMAX Tameike Sanno Building , 2-4-2 Nagatacho, Chiyoda-ku, Tokyo 100-0014,Japan
Representatives profiles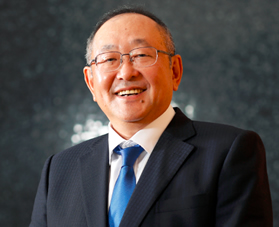 Representative Director and PresidentHideo Karashima
In 2013 he took office as Director and Senior Executive Vice President, to the  present.
In 2008 he took office as Director, became Representative Director and President in 2018, to the  present.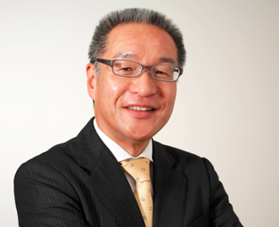 Representative Executive DirectorYasumasa Kai
In 2013 ,he became General Manager of Real Estate Finance Dept., Sumitomo Mitsui Banking Corporation.
In 2017 he took office as Senior Managing Director, became Representative Executive Director in 2018, to the  present.